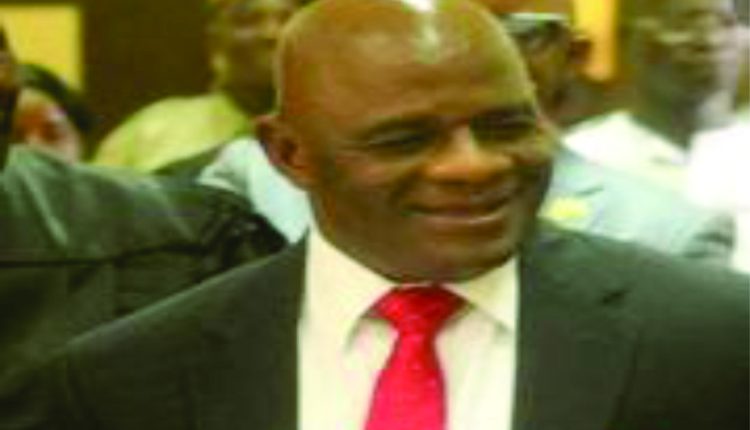 By Grace Q. Bryant
The former Associate Justice, Kabineh Muhammad Ja'neh says the bleeding of the economy under the Weah administration will come to an end on November 14.
Speaking with journalists recently in Monrovia, Cllr. Ja'neh said "Our country is in a state of recklessness and is close to chaos. This trend must be stopped and reversed immediately."
According to him, the last thing any patriotic citizen would want to see in Liberia is a return of lawlessness. "On November 14, we must each vote to chart a new course in our country and we can each do this," Mr. Ja'neh said.
He added "By casting our vote for Joseph Nyumah Boakai as President and Jeremiah Kpan Koung as Vice President, we will have a good economy.
Cllr. Ja'neh endorsed the Unity Party Standard-Bearer, Joseph Boakai, in the Presidential run-off election, and said the CDC-led government does not respect the court's decision.
According to Cllr. Ja'neh, anyone who thinks his decision to endorse former Vice president Boakai is influenced by his removal from the Supreme Court Bench during the first term of the CDC-led government, has a point.
"Liberia is a country that is governed by the rule of law. This is a reckless, lawless government. They have never respected court decisions, both locally and internationally," Cllr. Ja'neh said.
He added: "What we are trying to do now is to say that let's create an opportunity for the Liberian State to have a transformation from this to a better Liberia. A Liberia that will be governed by the rule of law. Without it, we are bound to fail again."
Cllr. Ja'neh said, considering the challenges Liberia is currently faced with, November 14 is an extraordinary civic duty and should be taken seriously by all well-meaning Liberians.
"I am seizing this opportunity to speak to the sense of patriotism of all my fellow Liberians. I urge all Liberian voters to take stock of the prevailing political, social, and economic situation in Liberia. As we all know, what Liberia faces today is massive uncontrolled corruption at all levels of governance," he said.
According to him, the looting of public resources is at an industrial scale, adding that President Weah runs a government that has a total disregard for the rule of law.
He added that Unity Party's ticket provides an opportunity for a change for a better Liberia, stating that voting for Boakai and Koung will return Liberia to a state of stability, sanity, and the rule of law.
"Liberia cannot go deeper any further in the pit of lawlessness. I therefore urge every Liberian who believes in us to vote, as we will do, for the JNB and JKK ticket. I also believe that we as a country are going through dire times, hence no one playing a leadership role in this country can justify the pretense of neutrality," he said.
Cllr. Ja'neh added: "It is simply cowardly to say I am not taking sides in these elections. It is also a lack of leadership and courage to pretend not to take sides; for in a situation like this, there is no neutrality. Vote JNB and JKK to return Liberia to stability and sanity."