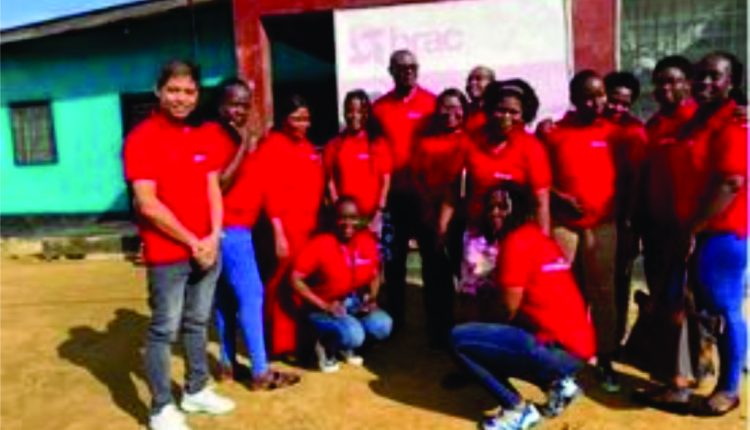 BRAC-Liberia Microfinance Company Limited (BLMCL), a leading provider of microfinance services in Liberia, has renewed its commitment to excellently serving their valued customers across the country.
The BLMCL management, in commemoration of the company's 'Customer Service Week' (CSW), acknowledged the significance of exceptional customer service in building strong relationships with its many clients.
The BLMCL management, through a release issued in Monrovia yesterday, also expressed their excitement at showcasing the company's unwavering dedication to providing the highest level of service during the CSW.
The BLMCL Customer Service Week is an annual international event celebrated worldwide to recognize the importance of customer service and their contributions of customer service professionals.
With a plan to end poverty and empower communities, BLMCL, which embarked on the celebration since October 30, 2023, has been at the forefront of providing innovative microfinance solutions to the underserved population in Liberia.
Furthermore, the company has, over the years, positively impacted countless individuals, including entrepreneurs and small business owners, helping them achieve their dreams through access to financial services.
The BLMCL is also the largest microfinance provider in Liberia, having started operations in 2008, with the mission to provide a range of financial services responsible for people at the bottom of the pyramid.
According to the management, the company is also the largest microfinance provider in the country, operating with 42 branches, and has disbursed US$33.7 million (Cumulative) from January to September of this year.
The BLMCL management maintained that they are mainly focused on women living in poverty in rural and hard-to-reach areas, to create self-employment opportunities.
Others are to help build struggling Liberian women across the country with financial resilience, and harness women's entrepreneurial spirit by empowering them economically.
The team also expressed gratitude to its loyal customers for their continued trust and support, after engaging into various activities and initiatives to enhance the overall customer experience and strengthen relationships with clients.
Meanwhile, the BLMCL also initiated workshops and interactive sessions, to equip employees with the latest tools and techniques, to ensure prompt, efficient, and personalized service delivery through its specialized training programs.