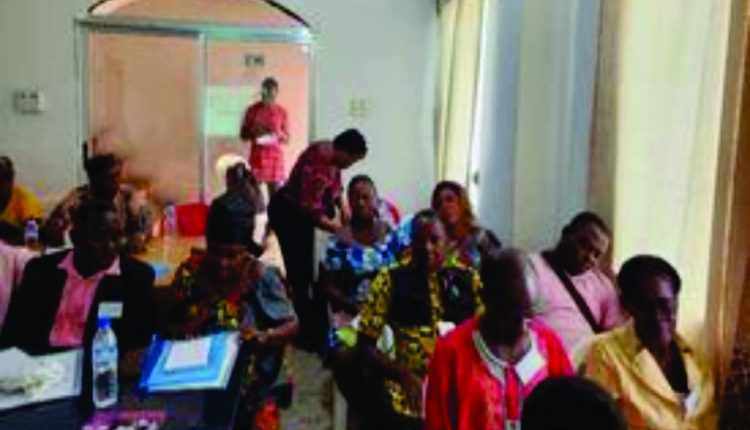 Integrity Watch Liberia (IWL) has launched a-two-day training for 40 political parties in Monrovia to strengthen and enhance political campaign finance regulations,
IWL is a national civil society organization dedicated to promoting transparency, accountability, and integrity in government, politics and laws.
Speaking at the start of the training, Wednesday, in Monrovia, the IWL Executive Director, Harold Aidoo, said there has been series of discussions bordering on challenges faced in abiding by the political campaign finance regulations.
"We hope that this training will serve as another enforcement to enhance your capacity as political parties, know what the regulations say, and how to fill many of the financial forms that we are supposed to submit, in compliance with the laws, against the constitutional requirements and the regulation requirements that require all political parties to conform to certain norms and regulations, as part of the election requirements," he said.
Aidoo expressed excitement over the receptive participation of those invited political parties, to ensure that they all follow the political campaign finance regulations during election season across the country, and promote transparency and accountability.
The renowned civil society actor also emphasized that it is his expectation that the two-day training will serve as an important platform, where many will know how to fill many of the financial forms and the requirements expected of all political parties in the country.
Harold Aidoo further thanked the participants for their commitment in the process and expressed optimism that the gathering will yield a fruitful result.
According to him, the training is being facilitated by well-trained financial experts who are determined to broaden the scope of those parties' officials attending the event, and put into practice the knowledge gained.
He maintained, "Even though the elections are not yet over, but we're hoping that the knowledge will help to strengthen our political institutions so that we can conform and comply with many of the laws and regulations that are governing how political parties are supposed to perform, in terms of their finances and their reporting requirements."
Our reporter, who is currently covering the two-day training, said day one treated topics such as; introduction to campaign finance regulations, its objectives, key principles of campaign finance regulations, overview of constitutional provision of campaign finance regulations, and disclosure and reporting requirements among others.