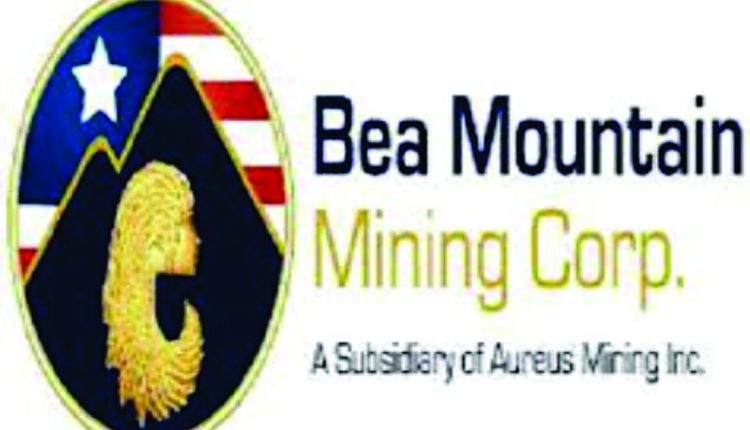 The Government of Liberia, through the Ministry of Mines and Energy, has confirmed one death and two injuries to employees of the Bea Mountain Mining Company, operating in Kinjor, Grand Cape Mount County, Western Liberia, resulting from an accident.
A press release issued by the Mines and Energy Ministry on Wednesday, November 1, 2023, stated that Turkish Baki Capa, Muzafter Cengiz, and Thomas Haines, a Liberian were victims of an industrial accident that occurred at crosscut 810, triggered by activities from crosscut 830, an underground mining site of Bea Mountain Mining Company.
According to preliminary findings from the Ministry of Mines and Energy, carried out by its Concession Appraisal Director, Fahnseth Mulbah, the impact of the accident took the life of the Liberian, Thomas Haines.
Haines died while enroute to Sinje in Grand Cape Mount County for advanced medical treatment.
The two Turkish employees, according to the findings by the Mines and Energy Ministry, are in critical conditions and undergoing medical treatment.
Meanwhile, the government said it regrets the incident and has sent words of encouragement to families of the victims, mainly Thomas Haines, who lost his life.
The Ministry further informs the public that the industrial accident was not based on the mining method Bea Mountain was carrying out as a Class 'A' mining company, but was due to poor decision making by the company's operator of its tumbo or drilling/rig machine, by wrongfully reversing in a section of the mine without a 'spotter', in an area void of natural light; "That was a mistake", the findings are quoted as saying.
The report stressed that his action caused displacement of 'boulders' or rocks in that section of the mine, where the three underground mine engineers were working, which fell on them.
"Neither blasting, mud/soil sliding caused this accident," the report revealed.
The Ministry of Mines and Energy has assured the public that it remains robust with its fiduciary responsibility and duty of ensuring mine safety at all times, and therefore entreats all actors in the sector to abide by the mineral and mining laws of the country, to ensure economic prosperity for the Liberian people, through job creation that benefits communities adjacent to mining activities.