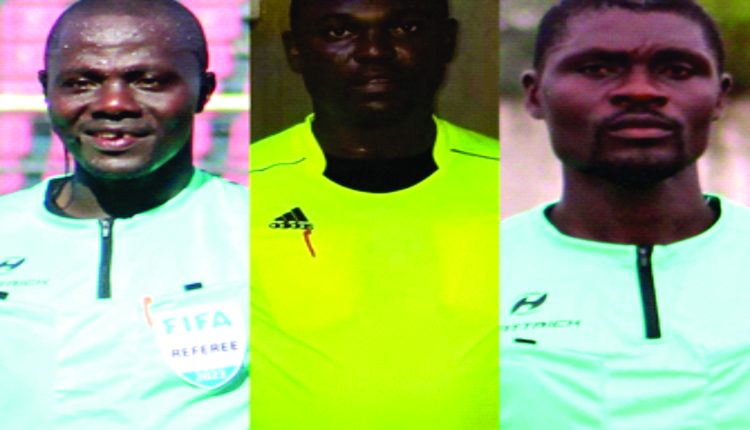 The Liberia Football Association (LFA) has suspended Hassan Corneh, Morris Allison and Koffa Doe from officiating for importing wrong data into the Competitions Management System (CMS).
Corneh, a FIFA-badged referee, reported that the Orange first division match between Mighty Barrolle and Heaven Eleven (HE) ended 6-2, instead of 6-3, at the Doris Williams Stadium in Buchanan, Grand Bassa County on 22 October.
His report excluded HE's Fred Livingstone, who was one of the scorers, thereby reducing Fred's goals on the scoring chart and the club's position on the table.
Allison, a Class 'A' referee, reported that NPA Anchors' Daniel Weah received a red card in the 49th minute (instead of Christian Gbalar in the 49th minute) during an Orange first division match with Freeport FC at Tusa field on 22 October.
Doe, a Class 'A' referee, reported that FC Kallon's Jessie Francis received a direct red card (instead of two yellow cards in the 49th and 81st minutes) during an Orange first division match with LISCR FC at the Samuel Kanyon Doe sports complex practice pitch on 19 October.
The wrong data, which have been corrected, impacted the standings and suspensions of the players in the CMS.
Corneh, Allison and Doe have been put in the cooler (a refereeing parlance) from officiating for three rounds.