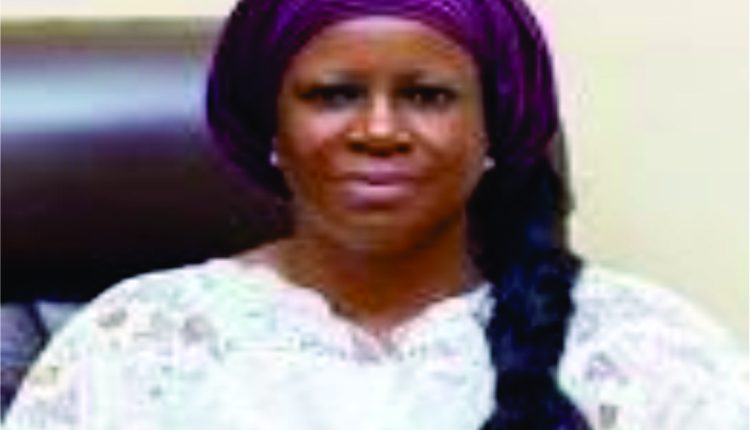 By Laurina B. Lormia
(Intern)
Grand Bassa County Senator Nyonblee Karnga-Lawrence has informed the Liberian Senate about the deplorable state of voting precincts set up by the National Elections Commission (NEC) across Liberia.
The Grand Bassa County Senator's complaint comes ahead of the country's Presidential run-off, slated for November 14, 2023, between incumbent President George M. Weah of the Coalition for Democratic Change (CDC), and former Vice President, Joseph Boakai of Unity Party (UP).
It can be recalled that following the October 10, 2023 Presidential election, neither the CDC nor the UP secured an outright majority (50 percent plus one) of the total votes cast, resulting in a run-off election to determine the country's next leader, as enshrined in the Constitution.
With the National Elections Commission (NEC) setting Tuesday, November 14, 2023 as the date for the run-off and the official declaration for campaign activities, the stakes are high, as the election will further determine Liberia's trajectory for the next six years.
In her communication to her colleagues Tuesday, October 31, 2023, Sen. Karnga-Lawrence named the lack of lights, cue controllers, and polling booths, coupled with the refusal of NEC staff to grant older people, baby mothers, and pregnant women, first preference, among others.
According to her, it is important that the Senate play an oversight role in ensuring that the NEC does the right thing, especially considering that monies were placed in the fiscal year 2023 National Budget for the smooth conduct of the October 10 polls.
She further clarified that her complaint against the NEC is not, in any way, in favor of a political party or her as a candidate, but for the sake of the citizenry and the preserving of the country's democracy.
The Senator, who is also the Campaign Manager of the UP, further pleaded with her colleagues to see the need and prevail upon the Commission to improve the situation for the upcoming and future elections.
But in reaction to Sen. Karnga-Lawrence's complaint, Maryland County Senator, J. Gble-Bo Brown denied the allegation and frowned at his colleague for such a complaint, on grounds that the Senate is not the right authority to address the situation.
He said, "I am serious, colleagues; because you cannot bring election issues of such nature here, when, in fact, there is a procedure for that in keeping with the country's electoral guidelines and regulations."
"So, I think it will best that Sen. Lawrence report this matter to the Commission itself by requesting for its complaint form to make it formal or official, but bringing such a complaint here was miscalculated and totally wrong, because I did not even experience anything of such in my own county," he maintained.
Meanwhile, following a lengthy deliberation on the matter, a motion was made by Grand Bassa County Senator, Jonathan Kaipay, calling on the Senate's leadership to engage the NEC, with the aim of addressing his colleague's concerns.