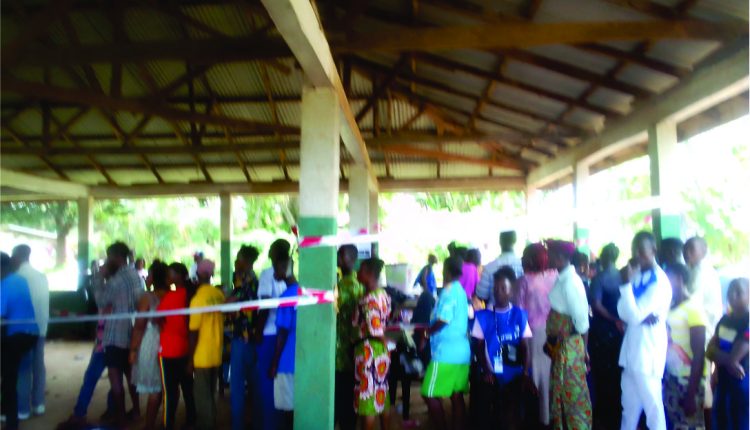 By Solomon T Gaye
Nimba County has been plunged into tribal politics, creating a tense and volatile environment pending the November 14, 2023 Presidential run-off election.
Some concerned residents have weighed in on the issue, voicing their opinions and expressing their concerns.
"Tribal politics among Nimbaians in the run-off presidential election is not good; let us try to preach unity, campaign is designed to explain candidates' vision to the public or what your candidates can do, so stop all this divisive politics," Elder Wilmot Suah disclosed.
"The Southeastern region, where President Weah hails from, voted for CDC; therefore, Nimba will, this time, vote for their son, Senator Jeremiah Koung, "former Nimba Superintendent, Christiana Darkadou, said.
"All the ministerial and top government positions are headed by people from Grand Kru, Maryland, Sinoe, and Grand Gedeh, and this is the reason that Nimbaians need to cast this CDC government out," former Nimba Superintendent, Dorr Cooper, disclosed.
Speaking on behalf of CDC, business woman, Nohn Dekpa, called on Nimbaians to vote CDC for the level of developments in the county.
Since the pronouncement of the second round off, campaigns by supporters of Unity Party and CDC have been reportedly marked by tribal sentiment, which has become a cause for concern.
When this paper contacted the CDC Chairman in Nimba, Reginald Mehn, he boasted that CDC is in high gear and will defeat Unity Party in the second round.
"Let them preach tribal politics, no problem, but we will beat them and President Weah will be declared winner. We don't care about divisive politics or tribal politics, but we are in Nimba, Bong, Margibi, and Lofa, Ambassador Joseph Boakai's home, the CDC County Chairperson said.
Speaking on the same issue, market woman, Jereline Saye, called on the chairperson of the Traditional Elders' Council to advise residents of the county to stop all forms of tribal politics or divisive politics in the county.
"President George Weah and Ambassador Joseph Nyumah Boakai are both Liberians, so let us forget about which of the counties they come from," Saye said.