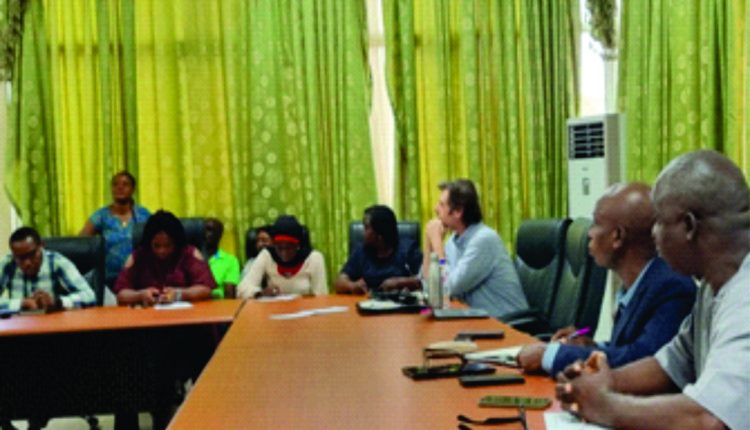 The US Forest Service has reiterated its commitment to providing the necessary avenues whereby the capacities of Liberian professionals in the forestry sector could be enhanced on a larger scale, to enable them become relevant tools in conservation initiatives being effected in the forestry sector by the FDA and its collaborating partners.
In keeping with its commitment, three professionals from the FDA and the Society for the Conservation of Liberia (SCNL) just returned from the US Forest Service-sponsored international seminars on Protected Area Management, attended by Evangeline Swope in July, followed by the seminar on Sustainable Tourism Community of Learning and Practice attended by Comfort Sakui and James Mulbah, held in September of this year.
The International Seminar on Protected Area Management (ISPAM) is an integrated, state-of-the art course that examines strategies to conserve the world's most special places. It's designed for mid-career planners and managers of nationally significant protected areas worldwide, and focuses on evaluating the policies and institutional arrangements that sustain both people and natural resources.
The ISPAM is a collaborative effort of the University of Montana and the United States Forest Service International Programs. It applies a socio-ecological systems approach to protected area planning and management. This approach focuses on multiple aspects of protected area management and how they are interconnected. The combination of collaborative perspectives increases conservation and resilience of protected areas, while maintaining social, recreational, and environmental resources. Within this integrated approach, all nodes of protected area management are treated equally.
Comfort Sakui, Manager of FDA Ecotourism Division and James Mulbah of the Society for the Conservation of Nature (SCNL), attended a USFS seminar on Sustainable Tourism Community of Learning, which promotes sustainable forest management and biodiversity conservation internationally. By linking the skills of the field-based staff of the U.S. Forest Service with partners overseas, the agency can address the world's most critical forestry issues and concerns. Respectively, they pledged to use the knowledge gained to enhance their work, especially at a time when Liberia is being dubbed internationally as a global hot spot for conservation.
Upon their return to the country, the three participants respectively shared their insights and experiences from these seminars. They made fascinating presentations, which were generally described as inspiring. FDA senior staff, and all others who witnessed the presentation ceremony, were delightful and thankful to the US Forest Service for the sponsorship, and its continued efforts to brace conservation initiatives in the forestry sector.
Making a remark, FDA Deputy Managing Director for Operations, Joseph Tally, exceptionally extolled the USAID Conservation Work Activity (CWA), through the US Forest Service, for sponsoring two of FDA'S staff to attend such environmentally critical seminars, something he described as worth it, as far as forest management is concerned. He hoped for such seminars in the near future, which sharpen the professional skills of the staff members to enhance their field operations.
"We will encourage all staff to seek such opportunities whenever they're made available," Tally concluded.
Earlier, Benedictus Freeman, US Forest Service Country Director, reiterated his institution's relentless efforts in supporting Liberia's conservation initiatives, which are being fostered by the management of the FDA.
The United States Forest Service (USFS) is implementing a U.S. Agency for International Development (USAID) Liberia-funded program titled: Building Capacity of the Forestry Training Institute (FTI) in Liberia. Complementing historic ongoing and planned investments in FTI by USAID/Liberia and other development partners in Liberia, the FTI Support Program's overarching goal is to help Liberia sustainably manage its forest resources through technical capacity building, including ensuring that young professionals coming into government, the private sector, and non-governmental organizations, have the skillsets they need to address the multi-faceted challenges and opportunities of forest management.
To achieve this, the USFS has supported the capacity development of FTI's instructional staff through training, co-teaching, mentorship, and local and international scholarships. Between 2021 and 2023, a total of 8 instructional staff have been supported through this initiative so far. Three instructors were awarded scholarships to do their master's at Cuttington University, to study Education Administration, Education Supervision, and Tourism and Hospitality Management, whereas one instructor is being supported at the University of Liberia to study Climate Change and Biodiversity.