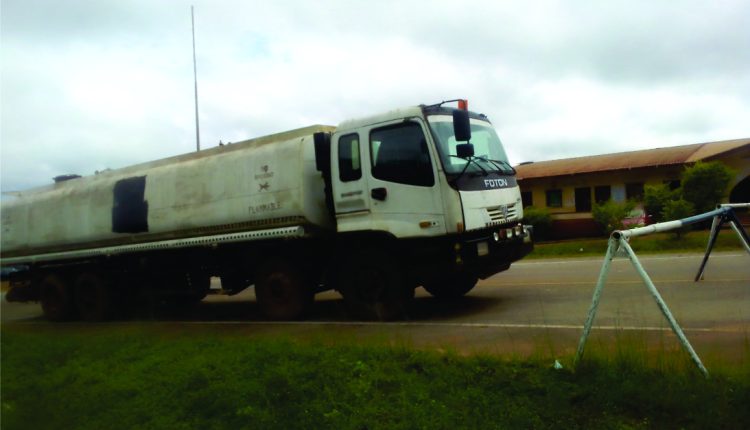 By Solomon T. Gaye
The working relationship between officers of the Joint Security and officials of the Liberia Revenue Authority assigned at the Ganta Border is currently strained, over the alleged release of a tanker truck under investigation at that port of entry in Nimba County.
According to reports, Joint Security officers are less than impressed with the LRA's decision to release a tanker impounded by the Joint Security for smuggling a huge consignment of cigarettes into the country prior notice.
According to the Joint Security, over two hundred cartons of cigarettes were discovered on the truck upon arrival into the country at the border in Yekepa.
"The tanker truck was impounded for a fine of L$200,000, to be paid to the LRA for bringing Guinean cigarettes clandestinely and under false pretenses into the country. We arrested the operator and parked the truck until the fine was paid, only for the truck to be released without us knowing," Joint Security officers explained.
Joint Security assigned at Yekepa border had seized over two hundred cartons on the tanker while trying to leave the border for Monrovia, but the consignment of the cigarettes was later turned over to the Government of Guinea by the Government of Liberia.
Since February 2023, the truck had been parking at the used cars parking lot, pending payment of the fine, but how it got released or whether the fine was paid still remains a mystery.
This release is breeding tension between Joint Security members and the LRA officials assigned in the area.
Joint Security Communication Officer, Samuel Buomie, and Chairman, William Budy, have both remained tightlipped on the actual gravity of the fallout up to press time.