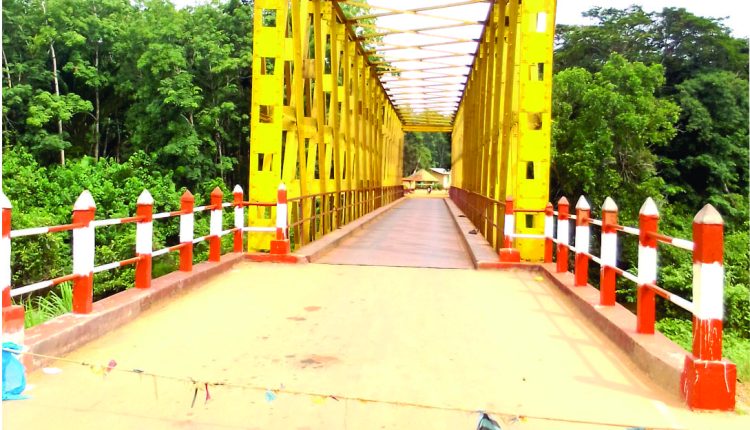 By Solomon Gaye, Sr
The Guinean Joint Security over the weekend re-opened its border with Liberia in Nimba, after a 48-hour closure.
There had been an abrupt closure of the Guinea side of the borders in Ganta and Yekepa on Saturday November 4, 2023, by the Guinean Military, following reports of an alleged shooting that took place on the Guinean side, a problem which, apparently, has been resolved.
"The Guinean soldiers informed our Joint Security on Saturday November 4, 2023, that all borders with Liberia were closed until further notice," Liberian Joint Security officers disclosed.
"We don't know what triggered the closure of the borders, but we heard rumors of heavy shooting involving Guinea Security in Conakry," they added.
Speaking on the same issue over the weekend, a Customs officer assigned at the Ganta main border explained that the abrupt closure of borders halted free movement and brought normal activities to a standstill for almost 48 hours on both sides of the borders.
"Commercial vehicles that were carrying passengers to and fro, spent two days on both ends due to the closure," the Customs officer disclosed.
When this paper contacted the Joint Security office at the border, a female Liberia Immigration Service (LIS) officer confirmed that the Guinean side of the borders were closed on Saturday, November 4, 2023, but reopened on Sunday November 5, 2023, at about 4:30 pm.
When this paper contacted the LIS County Commander, Yei Dolopaye, via mobile phone, she disclosed that the Yekepa border that was closed by the Guinean government over the weekend has now been reopened.
However, she remained tightlipped over the actual cause of the closure in the first place.
"The soldiers failed to tell us what was going on in Guinea, but abruptly closed all borders with Liberia without notice," Dolopaye said.