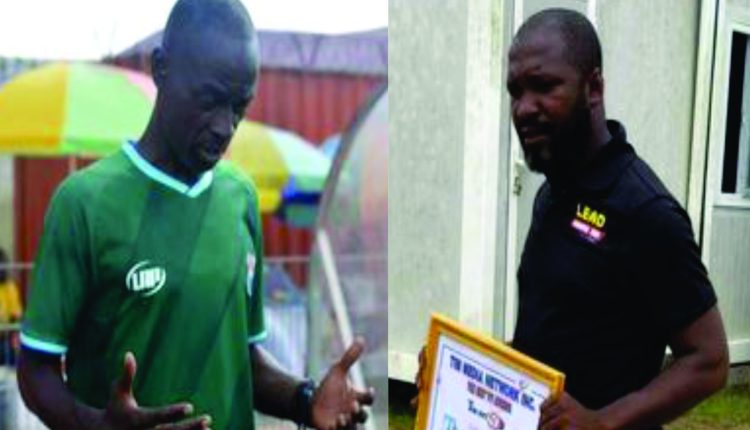 Credible reports coming out of the corridors of the Liberia Football Association Orange 1st Division Club, FC Kallon-Liberia (Formerly Muscat FC), says the club has tipped Gardnersville FC Head Coach, Mouctarr Fofana, to replace Sekou Manubah.
The report says negotiations between the coach and club began moments after the decision was taken to sack Sekou Manubah as head coach.
"Coach Mouctarr coached Muscat FC couple of years back, and reuniting with him wouldn't be a bad idea at all," said a source within the club.
The report says FC Kallon-Liberia officials have already inquired from Gardnersville FC about the availability of Coach Mourtarr Fofana.
Coach Mouctarr has sparked promotion and championship ambition into Gardnersville FC, overseeing the club's advances on the LFA Orange 2nd Division League table to 2nd place, behind Shaita FC, with a two-point difference.
A close source to Mouctarr Fofana informed State radio Sports that the coach has interest in working with Kallon-Liberia, but could not confirm whether the coach is keen on an immediate move.
Mouctarr Fofana is believed to have extended his Gardnersville FC contract for another two years recently.
It was rumored last season that the former Invincible Eleven player and Nimba County football team coach almsot left Gardnersville FC this season, but the coach seems to be enjoying life at Gardnersville FC now.
FC Kallon – Liberia have struggled this season, managing just one win in eight fixtures.