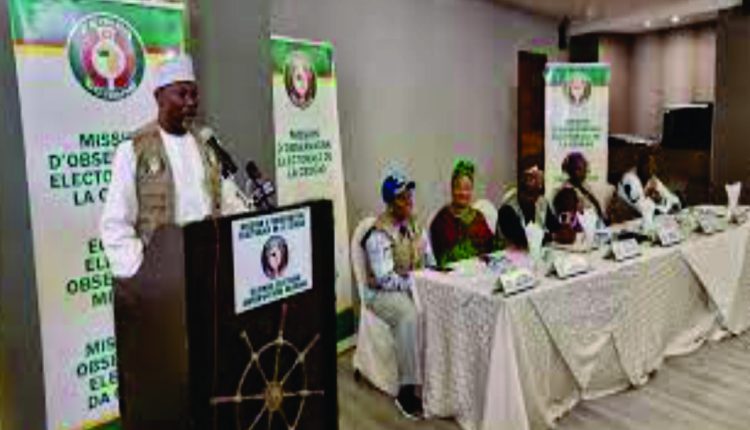 The ECOWAS Election Observation Mission to the November 14 Presidential runoff elections in Liberia expresses deep concern over provocative statements and alleged planned conferences by political actors to prematurely declare victory in the ongoing electoral processes.
While congratulating Liberians for the generally peaceful conduct of the elections so far, the Mission appeals to the candidates, political parties and their supporters, and all stakeholders, to exercise maximum restraint and patiently await the official declaration of the results of the elections by the National Elections Commission (NEC), which is the sole organ mandated by law to do so.
The Mission reiterates its call to the candidates, their political alliances, and supporters, to be guided by the spirit of national unity and adhere to the expressed commitments made within the framework of the Revised Farmington River Declaration.
The ECOWAS Commission wishes to warn individuals or groups that they would be held solely accountable for any acts that may lead to violence and undermine the hard-earned peace and stability of Liberia.