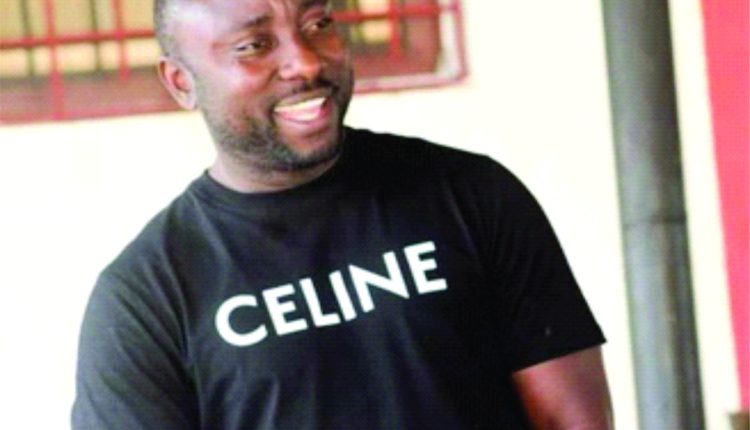 The newly appointed Chairperson of the Club President Association of Liberia (CPAL), Chris Geeply Weah, has called on all ardent followers of football to support the Lonestar's qualifying campaign, in its quest to secure qualification for the 2026 World Cup.
Attendances at recent Lonestar home games have been poor, with fans perceiving that the players are focused only on money, rather than representing their country.
The Lonestar of Liberia will host Malawi at the Samuel Kanyon Doe Sports Complex on November 17, and Equatorial Guinea on the 20th, in a doubleheader 2026 FIFA World Cup Qualifiers.
Speaking to a team of journalists on Friday, November 3, 2023, the Liberian football stakeholder, who recently declared his intention to contest the presidency of the Liberia Football Association in its 2026 election, said he is counting on the fans to be vocal and vociferous against their opponents at the SKD.
"It's a very passionate support, it's a very vocal support, and any team that wants to do well wants a big crowd behind them. This I'm quite sure will happen. Whatever the numbers are, I know they are a very vocal crowd," he said.
According to Weah, if the team is to qualify for their first World Cup finals, Liberians must go to the stadium in large numbers to support the team.
"We need the fans to come out in their large numbers to cheer our team. The players cannot do it alone. We need all Liberians, the diehard fans of Lonestar, and the journalists, and allow stakeholders to come out and help Lonestar achieve its goal, which is to qualify for the World Cup in 2026.
According to Chris Weah, as part of rallying support for the Lonestar, members of the Club President Association of Liberia have agreed to begin the process of acquiring PA systems and pick-up trucks to tour various communities, inviting Liberians to support the Lonestar.
At the same time, the CPAL Chairman wants players of the national team to reciprocate gestures that will be shown by fans by defeating Malawi and Equatorial Guinea in next week's World Cup qualifiers.
"It's time for Lonestar to reciprocate by giving out its best to make Liberians happy again", he concluded.