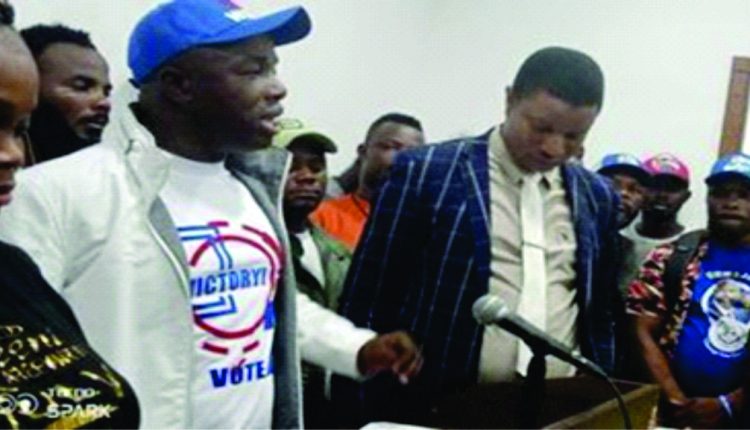 The National Executive Committee of the Coalition for Democratic Change, through its Secretary General, Jefferson Tamba Koijee, maintains that it is in full support of the return of Benoni Urey, Henry Costa, and Telia Urey, to the party.
Koijee's statement comes in reaction to reported disenchantments among several partisans of the ruling establishment, over the CDC's recent decision to have accepted back the trio, after they firmly made the party unpopular through propagandas and criticisms a few years back.
Urey, political leader of the All Liberian Party; popular political commentator, Henry Costa, and former representative candidate in Montserrado County, Telia Urey, recently made a U-turn to the CDC, following the end of the ALP's marriage with the Unity Party of former Vice president, Joseph Boakai.
However, some members of the CDC, through various Facebook posts, talk shows, and other means, expressed dissatisfaction over the reconsideration of the three individuals, especially Costa, who, they said, insulted President George Weah and deemed him unfit and incompetent to lead the Liberian people.
But addressing a news conference Tuesday, October 1, 2023, at the CDC headquarters in Congo Town, Koijee termed the Ureys and Costa as allies to the party, and as such, they are wholeheartedly welcome back home.
"We have decided to realign the forces of good against the forces of evil. So, we have realized that and we want to say to our great friends and my friend and brother, Henry Costa, do not be deceived; we have nothing personal," he intoned.
According to the CDC Chief Scribe, the party's arms are open to Costa, adding that the political commentator was deceived; he was misinformed by those in the opposition about the workings of the party.
At the same time, the Secretary General of the Coalition for Democratic Change has urged all members of the party who felt dissatisfied by the decision to control their emotions.
"And I see you saying, you've downplayed it. Don't play in the hands of our detractors. That's what they want. Why do you want the people to interpret decisions? Please don't do it because this is not the time. We have a focus," he stressed.