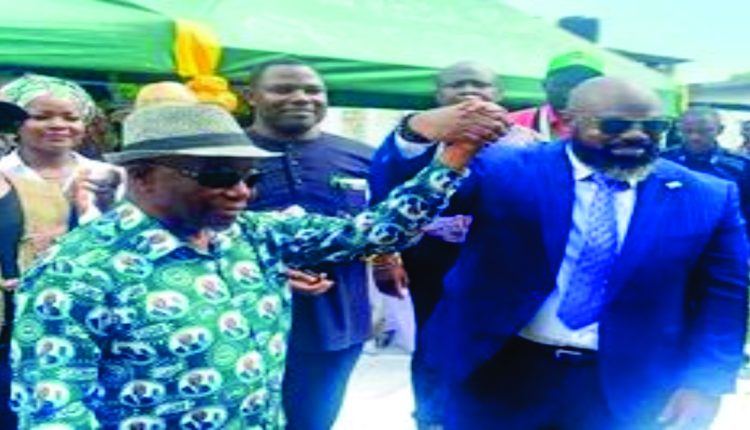 By Bill W. Cooper
The standard bearer of the Grassroots Development Movement (GDM), Edward Appleton, has decided to align himself with the Unity Party (UP) of Joseph Boakai in the upcoming run-off election.
Following the initial round of voting on October 10 of this year, which saw Appleton's GDM falling to third place after acquiring a total of 40,271 votes of the total votes cast, it was anticipated that Appleton would have endorsed President Weah's re-election.
Since the pronouncement of the runoff, there have been series of endorsements of both candidates by different political parties, youth leagues, prominent citizens, including defeated and victorious representative and senatorial candidates, among others.
But Appleton, who many described as the newest boy on the block, declaring his support for Boakai, reminded Liberians across the country against re-electing President Weah and his CDC, on grounds that they have failed the country.
Delivering his endorsement speech yesterday in Congo Town, the GDM leader further disclosed that his decision to endorse Boakai stems from their shared values and a common vision for Liberia's future.
According to him, his party's manifesto is like the UP's vision for a prosperous Liberia, which points to their commitment to economic development, social justice, and political stability, coupled with the fight against corruption and ending the culture of impunity.
He added that, following his two separate meetings with both Boakai and Weah, he and his party's executives, after consultation, believe that Boakai and his UP possess the necessary qualifications and experience to lead the country effectively.
Meanwhile, another defeated candidate, Clarence Moniba of the Liberia National Union (LINU), has chosen to remain neutral in the run-off election, on grounds that the two parties have already governed Liberia and have nothing new to offer the country.
Moniba, who accumulated 5,298 votes during the October polls, said his decision to remain neutral during the run-off is also intended to afford him the free space to critique whosoever that will win the election.
He added that his decision is also in the spirit of a gesture towards fostering unity and national reconciliation, an essential factor in post-election scenarios which, he added, is key to democracy.