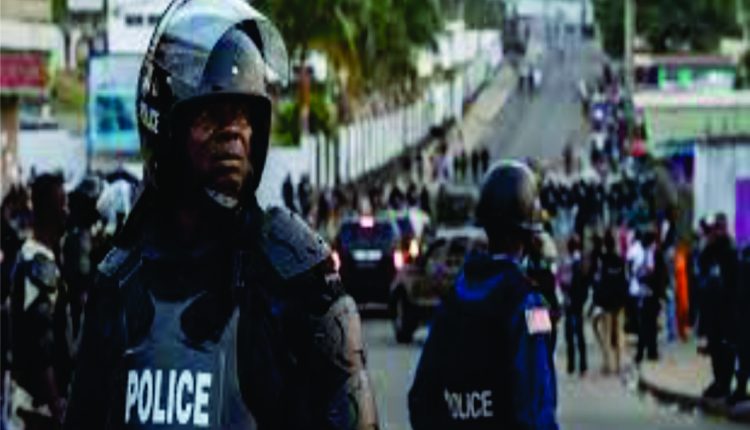 Lofa County Police have formally charged and forwarded to the 10th Judiciary Circuit Court in Voinjama, 21 persons for trial.
The trial is in connection with the Friday, September 29 incident in Foya District, between followers of the present and past governing parties, the Coalition for Democratic Change (CDC) and Unity Party (UP).
The Foya District incident led to the death of Tamba Momo, who has since been buried by his party, the Coalition for Democratic Change, and family members; and another person, whose body is being preserved by the Justice Ministry, on grounds that he was shot to death during the violence and this needs to be proven in court by the state prosecutor.
But of the 21 charged and forwarded to court by the police, only 3 persons, including Peter James, William Fayiah, and another unidentified person, were handed over and signed for by the court, which was confirmed by the Judge before they were transferred to the Voinjama Central Prison.
All of them have been charged with the crimes of murder, criminal conspiracy, criminal facilitation, rioting, aggravated assault, terrorist threat, amongst others, in accordance to the law.
According to the report, the rest of the 18 persons are yet to be accounted for, as they are reportedly on the run, after being signed or stood for by their lawyers' bond, having guaranteed the police that they would return their clients upon request by the court for trial, in connection with what happened in Foya District.
It said those who absconded were part of the 27 persons arrested and remanded in police custody in Gbarnga, Bong County, where they were screened before being narrowed down to 21 as the alleged doers of the act on that fateful day in Foya, Electoral District 3, Lofa County.
The accused were bailed out in Gbarnga, Bong County by their lawyers, to allow their clients out of prison to cast their votes during the Tuesday, October 10 polls, which has come and gone, but of the 21 pre-trial detainees, only 3 reported back to their lawyers and were handed over to the police for onward submission to the court to stand trial.
While the rest of the accused, and their lawyers, are reportedly on the run and nowhere to be found, resulting to growing tension in Foya District up to press time yesterday between supporters of the Coalition for Democratic Change (CDC) and family members of those who were killed on one hand, and partisans of the Unity Party (UP) on the other hand.
During the course of the electioneering last month (October) in round one, Montserrado, Bong, Nimba, and Lofa bore the brunt of electoral violence, which led to the loss of lives and destruction of properties, both private and public.
The pending trial of the accused in Voinjama, Lofa County could be the first amongst of all those incidents that happened, where the perpetrators are brought to book.